Senior Information
2021 Senior Portraits
We are currently hoping to keep our SENIOR PORTRAIT DATES:
Sept. 24 and 25 and October 5 and 6.
Prestige Portraits will be in the Lecture Hall to take the portraits.
They provide the Tuxedo or drape and the Cap and Gown for the Seniors.
There is a $15 Sitting fee due at the time of the portrait. This is paid directly to Prestige Portraits.

To select your portrait time, please follow the Sign Up link.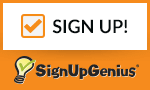 DIPLOMAS

Graduates may pick their diploma and photo banner in the office from 8am-12pm

TRANSCRIPTS

EMAIL JESSICA.BARBOSA@DALTON.K12.GA.US

Ordering and Payment Information
Wilson Company/Jostens
407 Central Ave, Dalton, GA 30720
Phone: (706) 226-4446


SENIOR PORTRAIT INFORMATION
Prestige Portraits
Phone: (423) 892-1332
800-736-4775
6228 Perimeter Drive
Chattanooga, Tennessee 37421
See your fees in INFINITE CAMPUS

Online ordering for the 2021 book.
See Mrs. Patrick to reserve Senior Ad Space

Contact melanie.patrick@dalton.k12.ga.us
All in-school payments are recorded in INFINITE CAMPUS.